AIMS Desktop
Welcome to AIMS Desktop
Please Note
This website is in its early stages, expect lots of missing content. If you'd like to contribute, you can submit a patch via git.aims.ac.za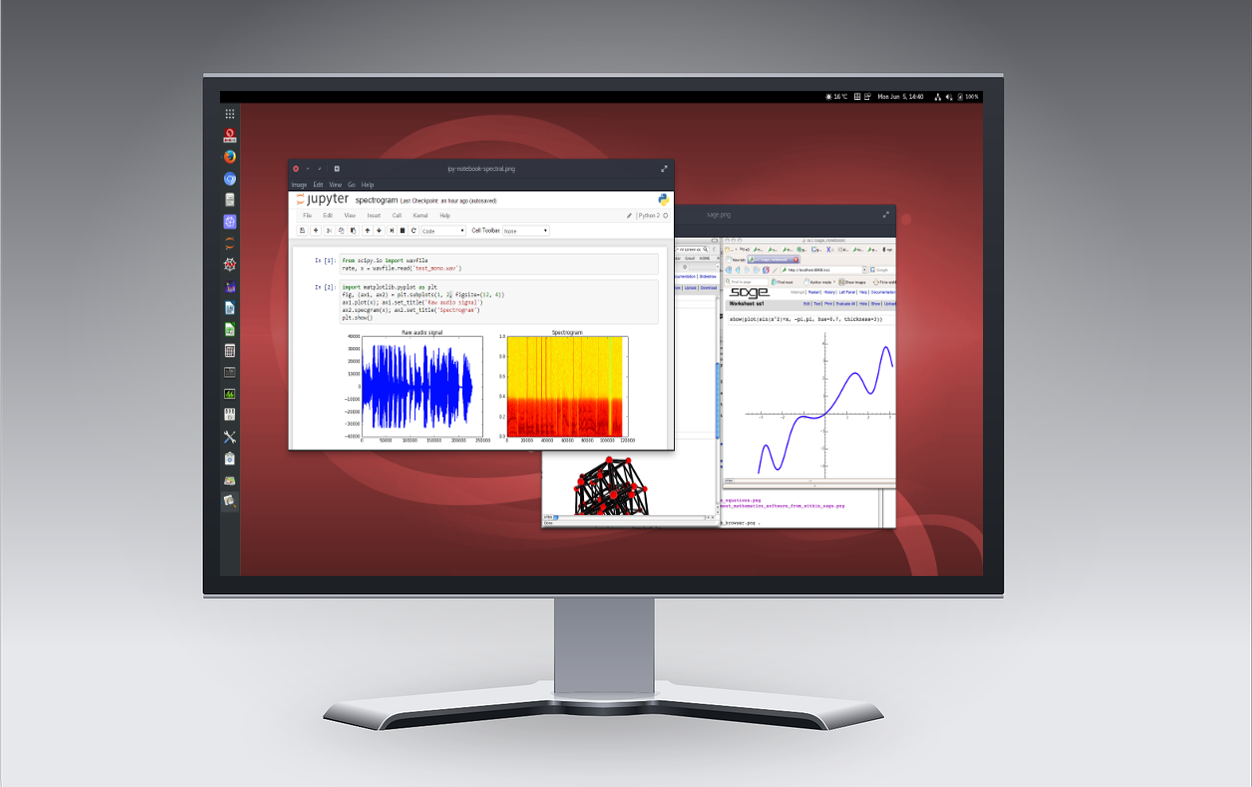 AIMS Desktop is a collection of software that allows you to do mathematics and science on your computer easily and efficiently. You need no exising software on your computer, AIMS Desktop installs an entire operating system that you can install standalone, or dual boot with Microsoft Windows or Apple macOS.
It is maintained by AIMS (The African Institute for Mathematical Sciences), a pan-African network of centres of excellence enabling Africa's talented students to become innovators driving the continent's scientific, educational and economic self-sufficiency.
AIMS Desktop is free for anyone to use for educational, non-profit or commercial purposes. (See: Software Licences for more information)
Features
Debian-based operating system with Gnome desktop environment

Math and Science: Sagemath, Octave, …

Connectity: Firefox, Thunderbird, …

Productivity: LibreOffice Writer, Calc…










See the getting started guide for instructions how to get it up and running.
Acknowledgements
TODO